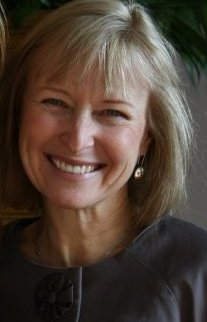 At D5, we believe in the importance of showcasing the work being done to advance Diversity, Equity, and Inclusion in the field. The following post is part of our ongoing series Building the Movement: Leaders Advancing Diversity, Equity, and Inclusion in Philanthropy.
By Frances Sheehan
So much of everything of real value is learned in kindergarten. Reading Daniel Goleman's new book, Focus: The Hidden Driver of Excellence is a dense exploration of the neurologic underpinnings of how children – and adults – can better learn to focus for greater creativity and intellectual accomplishment. The words of the narrator remind me of my own kindergarten days.
I can hear my dad's deep voice: "concentrate, concentrate, concentrate." For the little girl whose report card said, "lacks self-control" (really just another way of saying "too enthusiastic about life"!), those were simple words but they still ring in my ears more than 50 years later.
So when I hear leaders – whether paid or volunteer – complain that they're struggling to diversify their boards, I'm reminded of another early and very simple lesson: Make new friends. More »
---
The Boston Globe recently did a feature on the Cultural Inclusion pilot project, a partnership of Jericho Road Lawrence (Massachusetts) and the YWCA of Greater Lawrence, Inc., which is in its second year of working to increase diversity on nonprofit boards.
"When we started this, we saw a clear inequity between the demographics of nonprofit boards and the populations they served," said Joan Kulash, executive director of Jericho Road Lawrence, a nonprofit that strives to address social and economic disparities in the region by strengthening local nonprofits. "It seemed unfair."
On average, 86 percent of nonprofit board members nationwide are white — a trend that is reflected in Lawrence, MA, where few minorities serve on nonprofit boards though nearly 74 percent of residents are Latino or Hispanic, according to the latest US Census data. More »
---
Last month, EPIP held a webinar titled: Navigating Shifting Sands – What We Can All Learn from Jewish Charitable Giving to discuss findings from the first-ever national study on American Jewish giving. This research, Connected to Give: Key Findings, is the product of a collaboration of more than a dozen Jewish private and community foundations working in partnership with Jumpstart to map the landscape of charitable giving by American Jews. More »
---
As the world mourns the loss of a tremendous leader, it's important to realize that we all have the capacity for this type of leadership wherever we work.  Philanthropy is uniquely positioned to inspire the type of transformational change Nelson Mandela personified.  The work that we do can be a direct legacy of his contribution. We can all be, in our own way, a part of the "arc bending toward justice."
The tears I shed now are part and parcel of those I shed the day I watched Madiba walk out of Victor Verster Prison.  They reflect profound gratitude to have been a part of that struggle and a deep recognition of the responsibility of what it means to further it today. 
A luta continua….*
*the struggle continues……..
---
While Analysis of Policies, Practices, & Programs Reveals Factors in Successful DEI Advancement, Opportunities Remain to Institutionalize Practices & Address Equity
CHICAGO, IL – A scan of philanthropy commissioned by the D5 Coalition has revealed emerging trends within the sector to successfully advance diversity, equity, and inclusion (DEI). The comprehensive scan, which reviewed written and web-based resources from philanthropy, as well as the fields of organizational effectiveness and social justice, identified five key elements—the "5 Ms"—critical to advancing DEI: Mobilizers, Missions, Money, Moments and Movements. A copy of the full report is available here.
"Advancing diversity, equity, and inclusion is critical to advancing the common good, increasing the effectiveness, and enhancing the impact of philanthropy," said Kelly Brown, Director of the D5 Coalition. "This analysis provides philanthropic organizations with the recipe to help successfully advance DEI. D5 will continue to be a resource for philanthropies to network and learn how other foundations are successfully advancing DEI and how they can do the same."
The scan found that while foundations incorporate DEI in a wide range of ways, the 5 Ms frequently stimulate change: More »
---