Supporting diverse emerging leaders is one way to Take Action to advance diversity, equity, and inclusion in philanthropy. By helping to build the pipeline of strong diverse leaders, you help to expand the pool of future foundation CEOs and trustees that reflect demographic trends.
The Association of Black Foundation Executives (ABFE) is one of several organizations that offer  leadership preparation programs for diverse philanthropy professionals. Learn more about ABFE's Connecting Leaders Fellowship – now accepting applications.
Another model to take a look at is the MCF Philanthropy Fellowship which is sponsored by the Minnesota Council on Foundations and the Bush Foundation. This program prepares individuals from underrepresented groups for careers in philanthropy.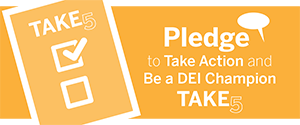 ---
BoardSource is hosting two webinars this month on Diversity and Inclusion. Both webinars highlight the importance of the board's role in advancing DEI and offer concrete ways to take action.
Webinar 101: Spotlight on Diversity and Inclusion (2014-04)
Date: April 22, 2014
Event start time: 2:00 PM Eastern Time
Change in the diversity and inclusion agenda is most successful when the issues are linked to the mission and when the leadership demonstrates a strong commitment to making it happen. This webinar will focus on building leadership capability around inclusion through communication, commitment, and six key action steps.
For more information, please click here.
Webinar 201: Breaking Down Barriers: Achieving Real Board Diversity & Inclusion (2014-04)
Date: April 29, 2014
Event start time: 2:00 PM Eastern Time
This webinar will discuss some of the structural, cultural, and emotional barriers that exist on nonprofit boards when it comes to building greater diversity among members. The webinar will also feature the steps to breakthrough these barriers along three dimensions for sustainable board diversity and inclusion.
For more information, please click here.   
---
Today, many foundations track and share data about DEI differently, or not at all. Despite the mountains of data that foundations do collect, philanthropy still cannot speak reliably about its impact. In this webinar, Brenda Henry-Sanchez of the Foundation Center, Eric Henderson, a communications professional with years of experience in the for-profit and nonprofit sectors, and Beth Tuttle of The Cultural Data Project discuss the successes and challenges of data collection in philanthropy.
Download the webinar slides here.
---
Are you looking to increase the philanthropic resources going to diverse communities?
Forming a giving circle is one way to Take Action. Giving circles help to advance diversity, equity, and inclusion in philanthropy by nurturing the next generation of diverse donors. Giving circles can be hosted or sponsored by any number of vehicles: community foundations, affinity groups, nonprofits, or a group of individuals who come together.
To learn more, check out these organizations that have giving circle expertise: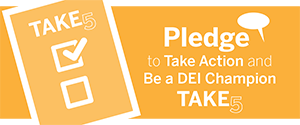 ---
At D5, we believe in the importance of showcasing the work being done to advance Diversity, Equity, and Inclusion in the field. The following post is part of our ongoing series Building the Movement: Leaders Advancing Diversity, Equity, and Inclusion in Philanthropy.
By Cole Wilbur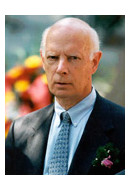 What value can diversity bring to the work of family foundations? First of all, diversity is now more interwoven into the fabric of our society, including our neighborhoods, education, business and media. Integrating diversity into many aspects of a family foundation's work can result in more compelling grantmaking, particularly in responding effectively to demographic changes that nonprofit organizations face every day.
Diversity also holds the promise of helping family foundations highlight fresh voices in leadership positions, inspire new thinking and gain insightful observations that strengthen a board's vision. More »
---