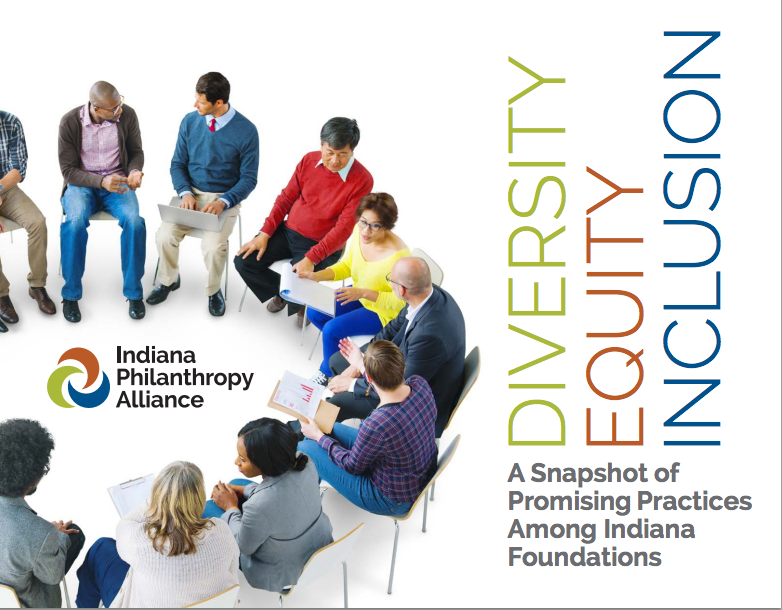 A new report from Indiana Philanthropy Alliance (IPA), Diversity, Equity, Inclusion: A Snapshot of Promising Practices Among Indiana Foundations, highlights promising practices for advancing diversity, equity, and inclusion (DEI) in Indiana philanthropy.
The accessible and practical report captures a sampling of how foundations are incorporating DEI into their organizational cultures, engaging diverse populations, and working to make their communities more welcoming places.
IPA presents data about who is governing and working in Indiana foundations, and where foundation dollars are going. In addition, the report showcases what several foundations are doing to address DEI with the goal of increasing their impact.
This new resource from IPA is a testament to the powerful combination of data and peer examples for supporting action around DEI – action that will make Indiana's philanthropy even more effective.
Tags: data, diversity data, Indiana Philanthropy Alliance, resource highlights
---