Tools and Resources
---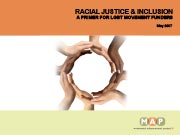 This 2007 publication by Movement Advancement Project provides information to LGBT movement funders to work explicitly on issues of racial justice and inclusion within and around the LGBT movement.  It makes the case for why funders for LGBT equality should work explicitly on racial matters, recommends philanthropic approaches to racial justice and inclusion, and identifies considerations specific to LGBT movement work on racial equity and inclusion.
---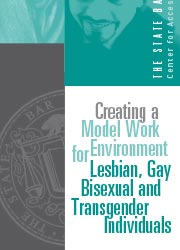 This 2007 brochure by State Bar of California provides model practices for legal employers to promote a nondiscriminatory workplace for employees who are lesbian, gay, bisexual and/or transgender.  It includes a basic set of definitions, specific recommendations, benefits and training; and outreach, hiring and retention; and model practices or policies used by some employers in California.
---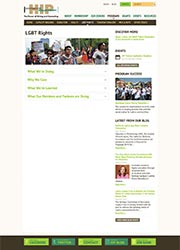 This website by Hispanics in Philanthropy provides grants to build the capacity of LGBT Latino nonprofits and programs. It is intended to bring together funders, community leaders, and experts to identify gaps, opportunities, and strategies for increasing philanthropic investments in the LGBT and Latino movement.
---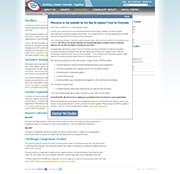 ---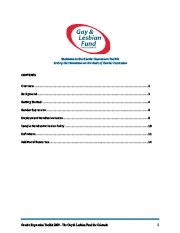 This 2009 toolkit by the Gay and Lesbian Fund of Colorado offers suggested language for organizational policies and procedures, information employees and employers should know about gender identity and employee discrimination, and definitions of important terms. The goal is for organizations to utilize this information to make meaningful changes in their companies.
---