Tools and Resources
---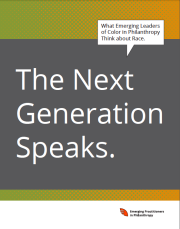 ---
In this article,  Sharon Bush, Co-chair of Chicago African Americans in Philanthropy, talks about the importance of African-American leadership in philanthropy. 
There is a lot of discussion about the importance of diversity and countless efforts to increase it in workplaces and boardrooms. The same is true for philanthropy. Some efforts have worked. Foundations have done a good job of diversifying administrative, entry-level and midmanagement positions.
But seldom do these efforts result in the advancement of people of color into leadership positions. This is particularly true for African-Americans in philanthropy. More »
---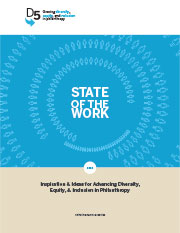 The third in a series, D5′s State of the Work 2013 features lessons learned from executives of the American Express Foundation, the Baltimore Community Foundation, Access Strategies Fund, the Silicon Valley Community Foundation, Lloyd A. Fry Foundation, Capek Consulting, Russell Family Foundation and FSG. The report draws on the successes and challenges of philanthropic leaders to create a more diverse sector in 2012—and offers actions to inspire leaders to advance diversity, equity, and inclusion in 2013.
---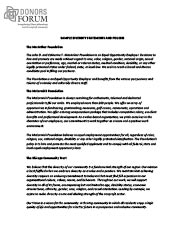 ---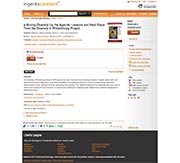 This 2010 report by J. Bearman et al in the Journal of Philanthropy discusses the Diversity in Philanthropy Project (DPP), a three-year voluntary effort of foundation trustees, staff, and philanthropy support organization executives committed to increasing diversity and inclusive practice across philanthropy's leadership, grantmaking, and investing. DPP yielded lessons applied to the development of a sustained diversity strategy for the field involving a broad coalition of leading philanthropy organizations and networks. This strategy became the five-year initiative, D5 Coalition.
---