Posts tagged 'leaders'
---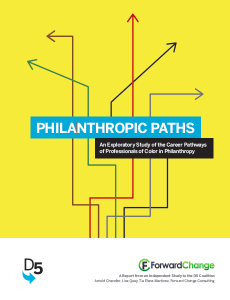 Low levels of diversity in the senior ranks of foundations have proven to be a stubborn challenge for the field of philanthropy.  A newly-released report by Forward Change takes an important step toward a deeper understanding of the career pathways of professionals of color in philanthropy—how they enter foundations, how they advance across their careers, and what factors affect their advancement within the sector. More »
---
In this webinar, Sindhu Knotz of Philanthropy Northwest discusses her organization's forthcoming report on the role of foundation leadership in advancing diversity, equity, and inclusion. Susan Anderson, President and CEO of The CIRI Foundation, and Kris Hermanns, Executive Director of Pride Foundation, share their experiences from participating in the project, providing first-person perspective.
You can download the slides here.

---
Supporting diverse emerging leaders is one way to Take Action to advance diversity, equity, and inclusion in philanthropy. By helping to build the pipeline of strong diverse leaders, you help to expand the pool of future foundation CEOs and trustees that reflect demographic trends.
The Association of Black Foundation Executives (ABFE) is one of several organizations that offer  leadership preparation programs for diverse philanthropy professionals. Learn more about ABFE's Connecting Leaders Fellowship – now accepting applications.
Another model to take a look at is the MCF Philanthropy Fellowship which is sponsored by the Minnesota Council on Foundations and the Bush Foundation. This program prepares individuals from underrepresented groups for careers in philanthropy.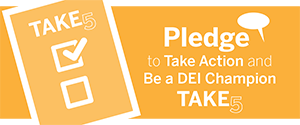 ---
BoardSource is hosting two webinars this month on Diversity and Inclusion. Both webinars highlight the importance of the board's role in advancing DEI and offer concrete ways to take action.
Webinar 101: Spotlight on Diversity and Inclusion (2014-04)
Date: April 22, 2014
Event start time: 2:00 PM Eastern Time
Change in the diversity and inclusion agenda is most successful when the issues are linked to the mission and when the leadership demonstrates a strong commitment to making it happen. This webinar will focus on building leadership capability around inclusion through communication, commitment, and six key action steps.
For more information, please click here.
Webinar 201: Breaking Down Barriers: Achieving Real Board Diversity & Inclusion (2014-04)
Date: April 29, 2014
Event start time: 2:00 PM Eastern Time
This webinar will discuss some of the structural, cultural, and emotional barriers that exist on nonprofit boards when it comes to building greater diversity among members. The webinar will also feature the steps to breakthrough these barriers along three dimensions for sustainable board diversity and inclusion.
For more information, please click here.   
---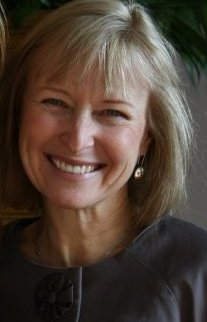 At D5, we believe in the importance of showcasing the work being done to advance Diversity, Equity, and Inclusion in the field. The following post is part of our ongoing series Building the Movement: Leaders Advancing Diversity, Equity, and Inclusion in Philanthropy.
By Frances Sheehan
So much of everything of real value is learned in kindergarten. Reading Daniel Goleman's new book, Focus: The Hidden Driver of Excellence is a dense exploration of the neurologic underpinnings of how children – and adults – can better learn to focus for greater creativity and intellectual accomplishment. The words of the narrator remind me of my own kindergarten days.
I can hear my dad's deep voice: "concentrate, concentrate, concentrate." For the little girl whose report card said, "lacks self-control" (really just another way of saying "too enthusiastic about life"!), those were simple words but they still ring in my ears more than 50 years later.
So when I hear leaders – whether paid or volunteer – complain that they're struggling to diversify their boards, I'm reminded of another early and very simple lesson: Make new friends. More »
---