Posts tagged 'diverse donors'
---
At D5, we believe in the importance of showcasing the work being done to advance Diversity, Equity and Inclusion in the field. The following post is the first in our ongoing series:  Building the Movement: Voices of Leaders Working to Advance Diversity, Equity, and Inclusion in Philanthropy.
by  Valerie Oliver-Durrah, President and CEO, Neighborhood Technical Assistance Clinic
All of us have the potential to be philanthropists. Philanthropy is the desire to promote the welfare of others—and that's something that we can find within ourselves, and not just within the walls of foundations.
In mid-January, the Neighborhood Technical Assistance Clinic, a nonprofit technical assistance provider based in New York City, launched our strategy to raise awareness of the cross-cutting impacts of philanthropy—and of all of our roles as philanthropists in our communities. To start the conversation, we showed I Am A Philanthropist at the College of Staten Island. The film, produced by D5 and the Rockefeller Philanthropy Advisors, demonstrates how philanthropy is more effective—and our communities stronger—when the philanthropists themselves come from diverse backgrounds and experiences, and give in different ways.
---
D5 is thrilled to be able to finally make public the new version of its "I Am a Philanthropist" video! This updated film now includes diverse donors from the Midwest and continues D5′s effort to spotlight the inspiring work that is taking place across the country. The new version of the video was premiered to the audience at Rockefeller Philanthropy Advisors and D5′s We Are Philanthropy event that took place in Chicago on November 15, 2012, where diverse donors from the Midwest area came together for a day of celebration and learning. Please stay tuned as more stories are added to D5′s growing repository!
---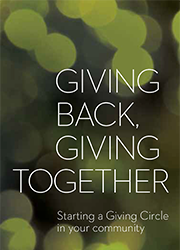 ---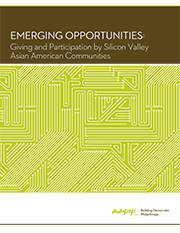 ---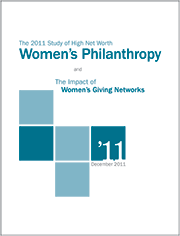 This 2011 study by the Center on Philanthropy at Indiana University is the latest in a series of industry leading reports that began in 2006. This study focuses on the motivations and behaviors of high net worth women and increases the understanding of the influence of women's philanthropic networks in creating informed and engaged donors and volunteers
---