Tools and Resources
---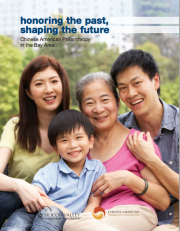 ---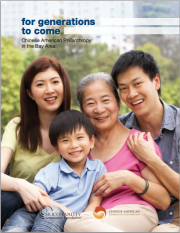 ---
Are you looking to increase the philanthropic resources going to diverse communities?
Forming a giving circle is one way to Take Action. Giving circles help to advance diversity, equity, and inclusion in philanthropy by nurturing the next generation of diverse donors. Giving circles can be hosted or sponsored by any number of vehicles: community foundations, affinity groups, nonprofits, or a group of individuals who come together.
To learn more, check out these organizations that have giving circle expertise: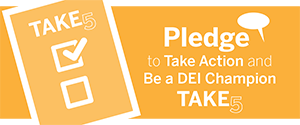 ---
Last month, EPIP held a webinar titled: Navigating Shifting Sands – What We Can All Learn from Jewish Charitable Giving to discuss findings from the first-ever national study on American Jewish giving. This research, Connected to Give: Key Findings, is the product of a collaboration of more than a dozen Jewish private and community foundations working in partnership with Jumpstart to map the landscape of charitable giving by American Jews. More »
---
Raquel Donoso, Executive Director of the Latino Community Foundation, writes about the changing face of philanthropy – it's no longer just the 1%. Today, Raquel will be speaking at the Council on Foundations Community Foundations Conference about the new generation of donors who are more diverse and hungry to change the world for the better. Read her message below. Yesterday,  D5 Director, Kelly Brown wrote from the conference about how shifting demographics are a wake up call for philanthropy. You can read it here.
Also, if you haven't already seen it, take a look at D5's film, I Am A Philanthropist, which showcases the profiles of several diverse donors who are changing the face of philanthropy.
I am a philanthropist. My mom is a philanthropist. My friends are philanthropists. We are the future of philanthropy.
I come from a generous family that always gave back to the community. We gave every Sunday to church, we gave to school, we gave to causes, we donated our time, and we opened our home to families immigrating to this country. Our family embodied the core of what philanthropy is; even though I did not hear that word until college, it was not a word that was uttered in our home. More »
---