Posts tagged 'diverse donors'
---
"We Are Philanthropy," a collection of short films that feature inspiring and diverse donors, will appear on the D5 blog over the next few months. Produced by D5 and Rockefeller Philanthropy Advisors, the films highlight how diverse philanthropists bring their life experiences to their philanthropy as they strive to achieve community impact.
This film features Ana Valdez, a philanthropist and political and media consultant based in Los Angeles. Ana uses the "pain from seeing the gap between the haves and have-nots" while growing up in Mexico to fuel her philanthropy. We spoke with Ana about what shapes her philanthropy and where she would like to see the field go.
---
The Chronicle of Philanthropy is hosting a webinar on September 11, 2014, on engaging and attracting Hispanic donors. Ana Gloria Rivas-Vázquez, Regional Development Director at Catholic Relief Services and independent researcher, and Damaris Montalvo, Business Development Supervisor at Russ Reid, will share key research findings on Hispanic giving and offer strategies for success with Hispanic donors.
This webinar will also focus on creative and effective fundraising appeals that resonate with Hispanic donors, as well as relationship building with your donors.
If one of your Take 5 actions is to recruit diverse donors, this webinar will be a great resource to help you to take action!
For more information and registration please click here.
---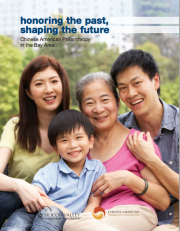 ---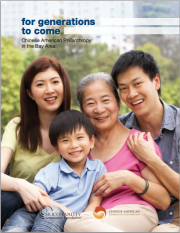 ---
Are you looking to increase the philanthropic resources going to diverse communities?
Forming a giving circle is one way to Take Action. Giving circles help to advance diversity, equity, and inclusion in philanthropy by nurturing the next generation of diverse donors. Giving circles can be hosted or sponsored by any number of vehicles: community foundations, affinity groups, nonprofits, or a group of individuals who come together.
To learn more, check out these organizations that have giving circle expertise: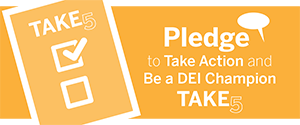 ---