Tools and Resources
---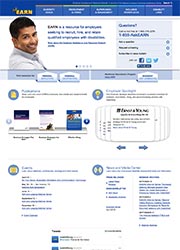 ---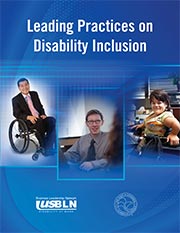 This publication by the U.S. Business Leadership Network provides insights from companies and leaders as they navigate inclusion of people with disabilities in all aspects of their organizations. It includes a workplace disability assessment tool as well as case examples of successful strategies from the Leading Practices on Disability Inclusion initiative.
---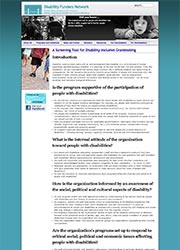 ---
Below, Lynne O'Hara, Executive Director of the Special Hope Foundation, shares her recent experience speaking on a D5 panel at Northern California Grantmakers' Diversity in Philanthropy Series and shares insight on the intersection of disability and philanthropy.
I recently had the opportunity to speak on a panel at Northern California Grantmakers' Diversity in Philanthropy Series, where D5 gave an update of its work. Northern California Grantmakers hosted a variety of local grantmakers to learn more about the progress of the coalition with a particular emphasis on looking beyond typical definitions of diversity in order to include individuals from the LGBT community and those with disabilities.  I was impressed with this concerted effort to promote a more inclusive mindset among funders, many who would gladly align themselves with this mission but have a harder time practically adopting these principles into their grantmaking efforts.  In fact, while society as a whole has an increased level of sensitivity when it comes to gender and racial prejudice, there is less awareness of the prevalence of discrimination toward other groups.  As the director of an organization that supports the causes of individuals with disabilities, I find this to be true more often than not.
---