Tools and Resources
---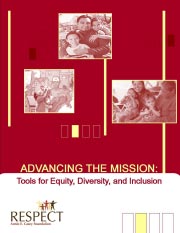 This 2009 toolkit by the Annie E. Casey Foundation is a collection of tools based on the creation of an internal affinity group named RESPECT. Originally created as an informal place for staff concerned with racial equity to exchange ideas it has evolved to become an integral part of the Foundation's work in underserved communities. This toolkit highlights the goals and accomplishments of the past 15 years and the growing commitment to equity, diversity, and inclusion.
---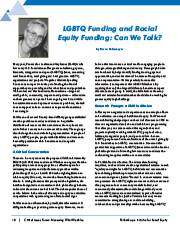 ---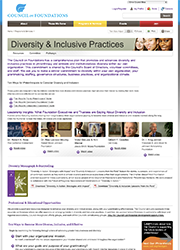 The Council on Foundations website provides resources regarding diversity and inclusion within philanthropic and nonprofit organizations. COF has made a commitment to promote diversity and inclusion within the organization and to encourage other organizations to incorporate similar policies and practices.
---
The months of April and May will be busy for Joint Affinity Groups and each of its partners, filled with conferences and meetings aligned with D5 Coalition's priorities of diversity, equity and inclusion. Please read on for more information about these exciting events and how you can be part of the conversation!
---