Tools and Resources
---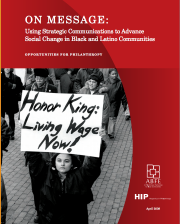 This 2008 research report by the Association of Black Foundation Executives (ABFE) and Hispanics in Philanthropy (HIP) highlights examples of the effective use of strategic communications by Black- and Latino-serving nonprofits to advance their work and improve opportunities in communities of color. The report includes recommendations for how foundations can intergrate support for strategic communications into their grantmaking portfolios.
---
Supporting diverse emerging leaders is one way to Take Action to advance diversity, equity, and inclusion in philanthropy. By helping to build the pipeline of strong diverse leaders, you help to expand the pool of future foundation CEOs and trustees that reflect demographic trends.
The Association of Black Foundation Executives (ABFE) is one of several organizations that offer  leadership preparation programs for diverse philanthropy professionals. Learn more about ABFE's Connecting Leaders Fellowship – now accepting applications.
Another model to take a look at is the MCF Philanthropy Fellowship which is sponsored by the Minnesota Council on Foundations and the Bush Foundation. This program prepares individuals from underrepresented groups for careers in philanthropy.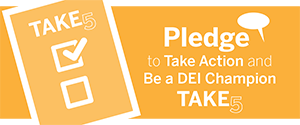 ---
The months of April and May will be busy for Joint Affinity Groups and each of its partners, filled with conferences and meetings aligned with D5 Coalition's priorities of diversity, equity and inclusion. Please read on for more information about these exciting events and how you can be part of the conversation!
---