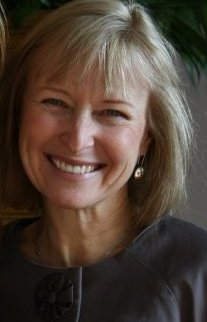 At D5, we believe in the importance of showcasing the work being done to advance Diversity, Equity, and Inclusion in the field. The following post is part of our ongoing series Building the Movement: Leaders Advancing Diversity, Equity, and Inclusion in Philanthropy.
By Frances Sheehan
So much of everything of real value is learned in kindergarten. Reading Daniel Goleman's new book, Focus: The Hidden Driver of Excellence is a dense exploration of the neurologic underpinnings of how children – and adults – can better learn to focus for greater creativity and intellectual accomplishment. The words of the narrator remind me of my own kindergarten days.
I can hear my dad's deep voice: "concentrate, concentrate, concentrate." For the little girl whose report card said, "lacks self-control" (really just another way of saying "too enthusiastic about life"!), those were simple words but they still ring in my ears more than 50 years later.
So when I hear leaders – whether paid or volunteer – complain that they're struggling to diversify their boards, I'm reminded of another early and very simple lesson: Make new friends. This lesson was put to use by Bank on Brooklyn in the 1970s, and I've lived by their organizing model ever since.
When the Community Reinvestment Act passed in the '70s, Bank on Brooklyn sprang up. Led by former United Farmworker organizers, Bank on Brooklyn taught a structured method of mobilizing neighborhoods to ensure that the law was implemented fairly. The goal: to make sure that mortgage loans were not usurious and thus that working people could afford to buy homes in neighborhoods that would otherwise be at risk of blight.
Their organizing method works whether for mobilizing supporters, donors, members, voters – I even advise friends who are looking for a life partner! And, it's so simple a kindergartner could master it. It goes like this:
If you want to find one board member, you need to find 10 volunteers; if you want to find 10 volunteers, you need to meet 100 people. And you need to tell those 100 people your story. If you want to find one major donor, you need to find 10 donors, which means you need to find 100 people to tell your story to.
It's not complicated. If you need more young people on your board, you need to get out there and meet – and tell your story to – 100 young people. And I do mean meet – we're not talking here about broadcast messaging through radio or TV, we're talking about face-to-face conversation.
Ask yourself who you need – who your community needs – on your board to realize your organization's potential to advance the common good, and then go out and connect meaningfully with as many people as possible who meet those needs. It's that simple.
We've done this at the Brandywine Health Foundation in Coatesville, Pennsylvania. Since its inception in 2001, the foundation has achieved great things by drawing on the strength that comes from our community's incredible diversity. Our board, our committees, our staff and programs reflect this diversity; our culture, policies and practices strive for inclusion; and we seek to understand what equity means for our organization, and more importantly, for our community.
If you're truly committed to diversifying your board, create some "slack time" in your schedule, as Kathleen Enright of Grantmakers for Effective Organizations suggested at the 2013 annual conference of Philanthropy Network Greater Philadelphia. Use that slack time to get out there and meet more people, put yourself in new environments where your target audience is, and extend yourself.
Meet as many people as possible, tell them your story, find a way to follow up and connect more deeply with those who appear interested. If your story is compelling, your mission is important, and you meet enough people, you're bound to find people who will benefit your cause by getting involved – and will feel rewarded themselves.
It doesn't end there, though, because just as you're involving and developing new volunteers or cultivating new donors, you'll need to keep creating opportunities to expand your network beyond them as well. And as you do this, the impact of your work will expand exponentially. It's just like we learned in kindergarten – or in Brownie Troop, "make new friends, but keep the old, one is silver and the other's gold." Fifty years later, it's still so true.
Frances Sheehan is the President and CEO of the Brandywine Health Foundation whose mission is to improve the health and well-being of people who live and work in the greater Coatesville, PA, area by fostering community partnerships, by providing capacity building support, and by making grants to promote health equity, healthy youth, and a healthy community.

Tags: building the movement, diverse board, diverse leaders, leaders
---