The changing face of America has been a topic of conversation in many sectors lately. What are communities doing to embrace this change in demography? Dubuque is ready to take on the challenge to create a more inclusive and diverse community.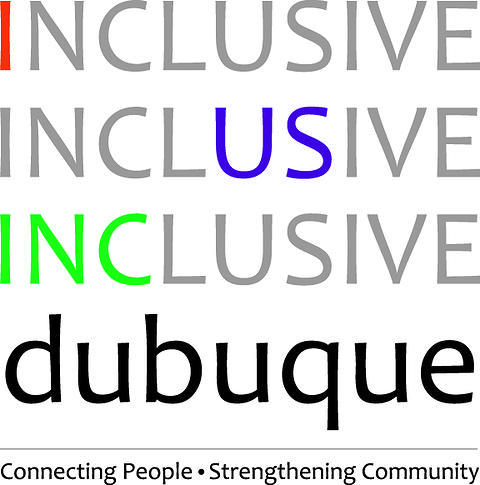 Inclusive Dubuque is a local initiative to create a welcoming and inclusive environment for everyone in the community. It seeks to ensure that all community members have access to all the resources that the community can offer.
Diversity and inclusion mean that diverse people are supported and included in making their best contributions to the community. Communities can only be further strengthened when people are able to share and learn from each other's diverse backgrounds and perspectives.
Advancing diversity, equity, and inclusion is challenging and can be especially challenging when the conversation turns to race. In Dubuque, previous attempts to establish an action plan to create a diverse, welcoming community became bogged down in racial issues, according to Eric Dregne, vice president of strategic initiatives for the Community Foundation of Greater Dubuque. However, Inclusive Dubuque is trying to overcome this challenge, and focus the conversation on accepting people of difference in the community. One of the initiative's action items is to develop a culturally competent education system, which will focus on an "intercultural approach to educate by honoring one's own culture and valuing other cultures, through civility, compassion, and respect." It is hoped that this can begin to steer people into the right conversations about diversity, equity, and inclusion.
By increasing its efforts to be more welcoming to new community members, Dubuque is laying the foundation for a community that can continue to thrive as demographics shift. As Dregne says, "We need to be able to make sure that we've got the right kind of resources that make people, when they do come here, want to stay and grow and have a healthy relationship with our community. If we don't, we lose the good people." Creating impact for people and communities is what the work is all about; but to achieve that we have to be ready to tackle the hard conversations.
Something can be learned from Dubuque's efforts. The work is hard, but we can no longer ignore the pressing need for diversity, equity, and inclusion in many communities.
D5 is here to provide tools and resources if your community or foundation is looking to take action. Getting your foundation or community to take the first step to commit to advancing diversity, equity, and inclusion might be the hardest part, but there are various tools and resources out there that you can draw upon for ideas and inspiration.
Read more about the diversity and inclusion efforts in Dubuque here and here.
Tags: action, community foundations, diversity, equity
---